Twin Flame Mission
In our Twin Flame Mission we use our intuition, higher beings guidance, past experience, knowledge and meetings with people. An important part here is of course our own journey that we are on. Through it we have gained a deeper understanding that it is not always simple and the encounter with our Twin Flame is unique and looks different for all of us. How our meeting becomes and how the journey develops depends a lot on how your soul contract looks like – what you have decided to experience, meet and do in this life. Working with Twin Flames is about so much more than just getting two people together.
Our role as spiritual guides is to help you on your Twinflame / advanced soul jouney:
Support your spiritual development

Help you revive you inner healer

Help clear away things that are hindering / blocking you and your Twin Flame on your journey

Support you with your awakening

Support you in dealing with challenges and triggers in yourself and with your Twin Flame

Helping you in your healing process – when it comes to healing and freeing yourself from external factors, old patterns and conditioning

Look at patterns and karma from past lives that can affect you and your Twin Flame

Support you through "the death of the ego" 

Be aware of and heal inner wounds and trauma from childhood

Explore what gifts you have and what mission you and your Twin Flame have

Heal and transform feelings, thoughts and old things that are in the way for or that creates resistance between you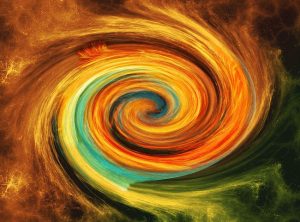 See the Twin Flame relationship as a spiral – circular.
When you take a step up, you need to take a step down
In each session, which we hold together, we look at your specific conditions, what is important and what will bring you forward on your journey. You will have the opportunity to tell us what is challenging and difficult, and we will answer questions, intuitive feel your situation and provide advice. We combine our Twin Flame experience and energy to give you the the best guidance and healing work possible. Both of us will also do clearing and other energy work during the sessions.
Some common challenges that  a Twin Flame struggles with are:
To let go of the old holding you back

Handle triggers that surface 

Be apart or close to each other

Different types of resistance 

To handle old trauma that surfaces 

Finding balance with each other 

Runner and chaser dynamic 

The feeling of doing "wrong" or feeling guilt towards the old 

To go into yourself rather then putting to much focus in if your Twin Flame is doing right or wrong

Conflicting emotions – fast switching between emotions

External energies that affect 

Karma and cell memories from past lives

Difficulties from growing up

Cultural and economical differences / background and age difference 

Feelings not being worthy of love

Feelings of stress – that one is stuck in the emotion 
 Se more about our Twinflame / Advanced Soul Services. Follow us on Facebook.
We also work with the Akashic Records, which is your spiritual library for what you have been through in this and previous lives
We offer a variety of services to assist you on your journey.
To read more about our services or to book sessions –
Welcome to our webshop.